The insurance industry in 2015 - six key developments
Insurance and reinsurance - E-briefings
Financial services
12-01-2015
2015 is set to be an important year for the insurance industry with several important changes due to be introduced. Here are six key developments to be aware of in 2015.
1. Insurance Bill
The Insurance Bill is intended to reform the statutory rules concerning non-consumer insurance contracts (currently contained in the Marine Insurance Act 1906). The Bill, proposed by the Government as a result of a joint review by the Law Commission and the Scottish Law Commission, has now reached the Committee stage in the House of Lords. The Bill has been introduced under the simplified Parliamentary procedure and we can therefore expect swift progress in early 2015.
Proposed changes: non-consumer contracts only
Rules on non-disclosure and misrepresentation
The Bill replaces the existing duties of disclosure and misrepresentation under the 1906 Act with a duty of fair presentation. The Bill requires the insured to undertake a reasonable search of information available to them and defines what the insured knows or ought to know. Where the duty of fair presentation has been breached, the Bill provides a system of proportionate remedies replacing the existing remedy of avoidance.
Warranties
The Bill abolishes "basis of contract" clauses, which have the effect of converting pre-contractual information supplied to insurers into warranties. It also provides that the insurer's liability would be suspended, rather than discharged, in the event of a breach, so that the insurer is liable for valid claims which arise after a breach of warranty has been remedied.
Proposed changes: consumer and non-consumer contracts
Obligation of utmost good faith
The Bill removes the remedy of avoidance of the contract for breach of duty of good faith as per section 17 of the 1906 Act and/or any equivalent common law rule. However, the Explanatory Notes to the Bill clearly state that it is intended that the duty of good faith will remain an interpretative principle.
Contracting out
The Bill prohibits insurers from contracting out of any provision in the Bill in an insurance consumer contract to the detriment of the consumer. Any term in a consumer insurance contract is void to the extent it places the consumer in a worse position than provided for in the Bill. An insurer can contract out of a provision in the Bill in a non-consumer contract but only if the insurer has complied with the transparency requirements defined in the Bill.
2. Solvency II
The Solvency II Directive (2009/138/EC) is due to come into effect in the UK on 1 January 2016. The Directive seeks to unify the EU insurance market by providing a framework for a new solvency and supervisory regime for the insurance sector. The Directive introduces changes in three main areas:
Valuation of assets/liabilities and capital requirements.
Governance and risk management.
Reporting and disclosure obligations.
In 2015, we can expect more details to be published by the European Insurance and Occupational Pensions Authority on the operational functioning of Solvency II. Member states are required to transpose Solvency II into national law by 31 March 2015. Solvency II will change the financial requirements, supervisory review process and the reporting and transparency requirements of all EU insurers and reinsurers.
All firms subject to Solvency II will have to ensure compliance with the Directive from 1 January 2016 and, as such, will need to ensure the relevant transition processes are put in place during 2015 to ensure readiness for the 2016 go live date.
3. Consumer Rights Bill
The Consumer Rights Bill is currently set to become law on 1 October 2015. The Bill will introduce changes to the way insurance products are sold to consumers. Under the Bill, pre-contractual information provided to consumers will be given the force equivalent to it appearing as a term in the policy itself, if it is taken into account by consumers in deciding whether to enter into a policy.
This reform will require all insurance businesses with consumer product lines to consider how they communicate with customers and how they present key provisions and pricing terms in contractual documentation.
4. Guaranteed Asset Protection (GAP) insurance
In 2014, the Financial Conduct Authority (FCA) conducted a market study into general insurance add-ons. The report, published in July 2014, identified issues associated with sales of GAP insurance by the motor industry. The FCA published a consultation paper on remedies for this market in December 2014. The key proposals include:
A mandatory deferred opt-in option to be made available for all sales of GAP insurance, effectively imposing a break between the purchase of the vehicle and the purchase of GAP insurance.
Enhanced information disclosure by GAP vendors to encourage consumers to consider alternative vendors and whether they actually require GAP insurance.
The deadline for responses to these proposals was 13 March 2015 and a final policy statement is expected in July 2015. Any final rules are likely to come into force by September 2015.
Insurance companies that produce GAP insurance products, firms that distribute it in connection with the sale of a motor vehicle and any other intermediaries involved in the distribution of GAP insurance will be affected and, as such, should pay careful attention to any new rules implemented during 2015.
5. Private motor insurance – CMA investigation
The Competition and Markets Authority (CMA) published a report into the private motor insurance market in September 2014. In this report, the regulator proposed the following measures:
A ban on agreements between price comparison websites and insurers that stop insurers from making their products available more cheaply on other online platforms.
Better information for consumers on the costs and benefits of no-claims bonus protection.
A recommendation that the FCA looks at how insurers inform consumers about other products sold as add-ons to car insurance policies.
The CMA published its final draft order for public consultation in January 2015. The Private Motor Insurance Market Investigation Order 2015 was published on 18 March 2015 and came into force on 19 March 2015, save for Article 3 (Obligation to provide information about no-claims bonus discount protection) which shall come into force on 1 August 2016 and Articles 4 (Prohibition on PCWs imposing pricing restrictions on providers selling through other sales channels) and 5 (Prohibition on equivalent behaviour) which will come into force on 19 April 2015.
6. FCA 2014/2015 business plan
On 31 March 2014, the FCA published its Business Plan and Risk Outlook for 2014/2015. The FCA is set to continue its focus on customers, culture and conduct in 2015. As a result of thematic reviews carried out in 2014 and planned reviews in 2015, insurers and insurance intermediaries can expect continued scrutiny in following areas:
Commercial claims and complaint handling.
Premium finance.
Mobile phone insurance.
Motor legal expenses insurance.
Protection of client money.
Insurers and intermediaries should expect further regulatory scrutiny in 2015. Recent publications from the FCA suggest that it will continue to take a more integrated approach between the way it will supervise firms and the planned themative work insurers and insurance intermediaries can expect in 2015.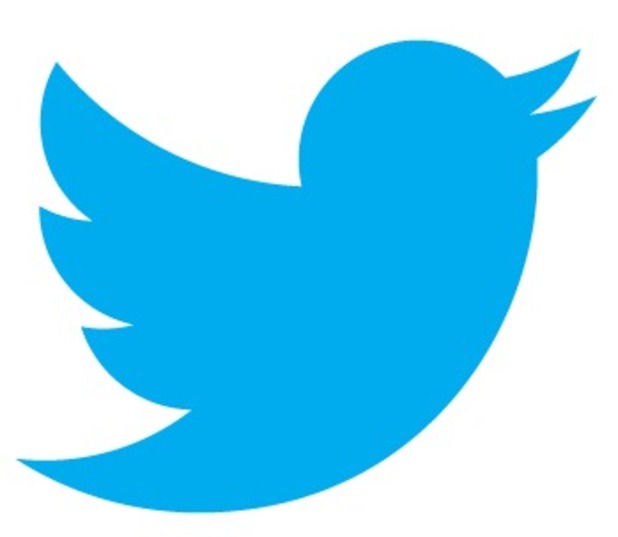 Follow Eversheds FI on Twitter
This information is for guidance purposes only and should not be regarded as a substitute for taking legal advice. Please refer to the full terms and conditions on our website.