Market abuse and asset managers: TR 15/1 and 10 areas to check
Consulting - Briefings
Financial services and markets regulation - Briefings and articles
Financial services and markets regulation - UCITS V
Financial institutions
25-02-2015
The FCA has now completed its thematic review of asset management firms and the risk of market abuse (TR 15/1), which it announced in its 2014/15 Business Plan. Alongside client conduct risk, market conduct risk is a key component of the FCA's conduct risk agenda.
In TR 15/1, the FCA has identified examples of "good practice" and "bad practice", as well as making general observations. These are useful in determining the steps which asset management firms should take to review their systems and controls for mitigating the risk of market abuse.
The FCA's observations in TR 15/1 are significant in light of actions including:
• the enforcement action in Einhorn and Greenlight Capital (January 2012) on insider dealing;
• the criminal prosecution in Milsom (March 2013) on improper disclosure; and
• the enforcement action in Swift Trade (January 2013) on market manipulation.
The FCA identified these three cases in its announcement accompanying TR 15/1, and it would expect firms to take these into account and take steps to address the types of risk which materialised in those cases. This also highlights the relevance of TR 15/1 to controlling criminal risks that may arise for individuals under the Criminal Justice Act 1993 (insider dealing) and Financial Services Act 2012 (market manipulation).
TR 15/1 will also be useful as asset managers look to review policies in light of the EU Market Abuse Regulation (MAR), which comes into effect in June 2016, and the implementation of the Recast Markets in Financial Instruments Directive (MiFID II), which is due to come into effect in January 2017. For example, firms will have to reconsider issues governing the control of inside information in the context of market soundings under MAR and voice recordings and monitoring under MiFID II. To the extent that MiFID II does not apply, there is the risk, if not the likelihood, that the MiFID II requirements will be included in changes to the UCITS Directive under UCITS VI and to the Alternative Investment Fund Managers Directive (AIFMD) or AIFMD Regulations under AIFMD II.
We have set out below our views on the next steps which firms should take to apply these examples and observations.
1. Wall Crossing
The FCA found that firms generally had effective policies to identify and control inside information intentionally received from sell-side firms, such as investment banks. However, it also found that most policies did not address the unintentional receipt of inside information.
Next steps
• Check whether the initial point of contact for soundings is independent of the relevant manager. This is to enable soundings to be rejected without sharing any information with the manager.
• Check the requirements for managers to confirm whether inside information has been received following a sounding and check consequential procedures. This would include adding the relevant issuer to the restricted list and notifying compliance.
• Consider requiring managers to make a documented assessment of whether inside information has been received following any declined soundings.
2. Company-specific research
The FCA found that firms had practices to avoid the unnecessary receipt of inside information when conducting company‑specific research. However, these were typically informal and inconsistently applied. The FCA stated that firms should consider the benefit relative to the risk of attending meetings where there is a significant possibility that inside information might be inadvertently received.
Next steps
• Check the policy on avoiding any meetings with specific companies during close periods, other than in exceptional circumstances and following pre clearance from compliance.
• Check the policy on meeting consultants who have recently worked for an issuer and the requirements in that policy for: (a) consultants to give undertakings before any meeting that the consultants will not disclose inside information and (b) for managers to document the topics discussed during meetings.
• Check that compliance is aware of any systems (such as alpha capture systems) that may involve the input of data from sell side firms, in order to monitor whether the sell-side firm is improperly disclosing inside information or front running.
• Check that managers do not rely solely on the sell-side firm's assessment of whether any information passed to a manager is inside information.
• Consider the establishment of a "material non public information hotline" to encourage vigilance about whether inside information could have been received.
• Encourage senior fund managers to ask more junior staff about the content of meetings with companies or consultants.
3. Controlling access to inside information/managing risk of improper disclosure
The FCA found that all firms had a policy to limit the sharing of inside information to those who need to know it. However, only a minority of firms monitored the effectiveness of this policy.
Next steps
• Check the processes for keeping a detailed log of who has inside information.
• Check the restrictions on sharing information beyond those who have been wall crossed and on limiting information to those who need the information to fulfil professional responsibilities
4. Pre-trade controls to prevent market manipulation
The FCA found that firms generally had good pre-trade controls to reduce the risk of market abuse. In most firms, a segregated dealing function conducted a review to flag potentially manipulative transactions prior to execution.
Next steps
• Where there are a large number of trades, consider putting in place a segregated, independent equity dealing function as appropriate.
• Where volumes of trades do not justify a segregated equity dealing function, consider requiring an independent colleague to sign off all managers' orders.
• Check that any pre-trade controls are applied to all manager teams.
5. Pre-trade controls to prevent insider dealing
The FCA found that most firms used system-based pre‑trade controls to prevent trading in restricted securities. This included recording the fixed telephone lines of staff directly involved in the investment process and, with a minority of staff, their mobile phone lines. Firms also documented the rationale for investment decisions before trading.
Next steps
• Check that system based trade restrictions operate on a timely basis following the receipt of inside information.
• Check that any order management system prevents an order being placed until the relevant issuer is removed from the restricted list (a hard block) or has a warning prompt that has to be overridden to trade a restricted security.
• Check that policies address the placement of large trades relative to the volume of the security being traded, because knowledge of these trades could be inside information.
• Consider situating the trading function in a segregated, secure area.
6. Post-trade surveillance - market manipulation
The FCA found that all firms had post‑trade surveillance practices that would help detect market manipulation. However, the effectiveness of these practices was mixed.
Next steps
• Consider using systems which include a media search function to check for any activity that could be false or misleading. For example, if a fund manager gives a positive media interview about an investee company to generate demand shortly before selling the holding.
• Ensure that analysis and searches undertaken as post trade measures are sufficiently frequent to detect market manipulation on a timely basis.
7. Post-trade surveillance – insider dealing
The FCA found that only two firms demonstrated post-trade surveillance that effectively highlighted and properly investigated potentially suspicious trades. In a number of firms, effective investigation was difficult due to a lack of documentation and poor awareness of front office research activity.
Next steps
• Check the process for documenting the trade rationale, so that the documentation can be used in independently assessing any trades highlighted by post trade surveillance.
• Consider using statistical analysis systems which identify post trade price movements outside a set probability range to trigger surveillance follow up, and adapting those systems to the markets to make the data output useful.
• Consider systems which highlight a manager's patterns of successful trading prior to non routine company announcements with mechanisms for the thorough reviewing all communications and follow-up interviews with the manager.
• Consider regular monitoring of the recorded telephone lines of fund managers and traders, listening to a sample of conversations.
8. Personal account dealing policies
The FCA found that all of the firms in the review had a personal account (PA) dealing policy with procedures to reduce the risk of market abuse and front running.
Next steps
• Check procedures for pre trade approvals for PA dealing.
• Check the policy on the length of time required between a PA trade and a fund trade and ensure that length of time is sufficient to prevent front running.
9. Training
With the exception of one firm, the FCA found that firms conducted training to ensure employees' understanding of market abuse rules was up to date and to discuss recent market abuse cases.
Next steps
• Consider face to face training to complement on line training to ensure proper understanding and up-to-date knowledge.
• Review training programmes to encourage debate of real life scenarios and a full understanding of how market abuse rules apply in practice, drawing, where possible, on own experiences of fund managers and analysts inadvertently receiving inside information, to promote awareness of this risk.
• Review the systems for checking training logs and follow-up where managers do not attend training.
10. Role of senior management
The FCA stated that the senior management of asset management firms need to satisfy themselves that their firm's practices to manage the risk of market abuse are appropriate. The FCA indicated that it will follow-up on the TR 15/1 issues as part of its routine supervision.
Next steps
• Ensure that the senior management is fully briefed on TR 15/1 and the steps to be taken to address any issues arising from it. They should be put in a position that they are able to confirm that practices address any TR 15/1 issues appropriately.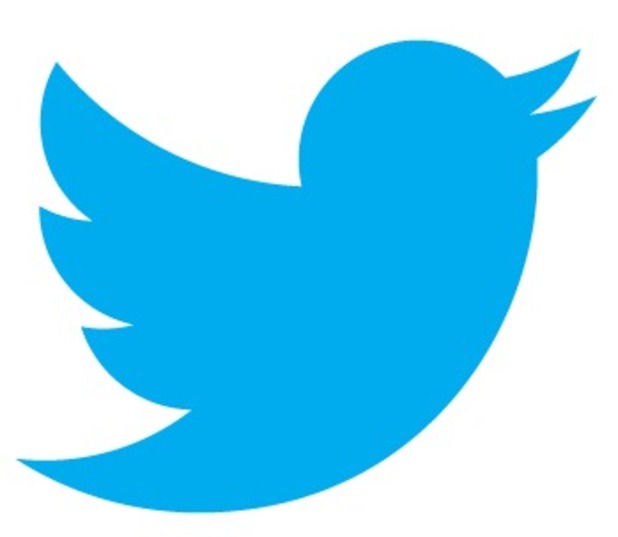 Follow Eversheds FI on Twitter
For more information contact
Disclaimer
This information is for guidance purposes only and should not be regarded as a substitute for taking legal advice. Please refer to the full terms and conditions on our website.