PRIIPs and the PRIIPs KID
Financial services and markets regulation - Briefings and articles
Financial services and markets regulation - UCITS V
Financial services
03-02-2015
Packaged Retail Investment and Insurance Products (PRIIPs) is a term which covers a number of financial products which may be sold to retail investors. In broad terms, PRIIPs include investment funds (with exceptions, notably for UCITS at least initially), insurance-based investment products and structured term deposits.
The PRIIPs Key Information Document (PRIIPs KID) will be an EU-wide disclosure standard, required from 31 December 2016. It is designed to give retail investors essential information about a PRIIP. It also seeks to address perceived ineffective standards of pre-contractual disclosure in relation to PRIIPs (although in certain cases it may be possible to give the PRIIPs KID to investors post sale).
PRIIPs and regulatory convergence
The adopted PRIIPs KID regulation (the Regulation), which governs the PRIIPs KID, is a new, standalone law. It cuts across the traditional financial services sector divides and touches asset management, banking and insurance. In this respect, the Regulation is one of the EU measures aimed at a regulatory convergence of investor protection standards for retail clients, particularly with respect to sales and distribution.
The Regulation's aims are consistent with the changes to the Markets in Financial Instruments Directive (Recast MiFID) and the introduction of the Markets in Financial Instruments Regulation via the MiFID II process. Recast MiFID imposes the investor protection requirements for investment firms on banks offering structured deposits. It also amends the Insurance Mediation Directive to impose these same types of investor protection requirements on insurance companies offering insurance-based investment products. This means that, alongside a single standard in the context of PRIIPS, investment firms, banks and insurance companies will have a uniform set of requirements based on the MiFID II regime with respect to, for example, product governance and questions of suitability. The opportunity for regulatory arbitrage between different types of investment product, based on their regulatory classification, will greatly be reduced.
Regulatory convergence is not confined to the duties of product providers but extends to the powers of regulators. In this respect, as discussed further below, the Regulation is designed to enhance regulatory convergence in the context of product intervention powers.
Scope of PRIIP
'PRIIP' is actually a two-in-one definition incorporating packaged retail investment products and insurance-based investment products. Its two components are themselves separately defined in the adopted PRIIPs KID regulation (the Regulation):
'packaged retail investment product' means "an investment, including instruments issued by SPVs... where, regardless of the legal form of the investment, the amount repayable to the investor is subject to fluctuations because of exposure to reference values or to the performance of one or more assets which are not directly purchased by the investor"
'insurance-based investment product' means "an insurance product which offers a maturity or surrender value and where that maturity or surrender value is wholly or partially exposed, directly or indirectly, to market fluctuations".
There are a number of products explicitly excluded from these definitions. In summary these include:
non-life insurance products
pure protection products (with no surrender value)
(non-structured) deposits
vanilla shares
government bonds
pensions products recognised by Member States as retirement vehicles.
The following products therefore fall within the definition of a PRIIP:
investment funds (though see below)
life assurance based investment products
retail structured securities (including instruments issued by securitisation institutions and corporate bonds)
structured term deposits
derivatives
convertible bonds and other structured securities embedding a derivative
pension products and annuities not recognised in national law.
However, although a product may fall within the definition of a PRIIP, it is only within the scope of the Regulation if it is sold to retail investors.
UCITS funds, although falling within the definition of a PRIIP, are specifically excluded for a period of five years after which they will fall under the regime (unless the period is extended).
Those non-UCITS funds which are permitted by their regulator to produce a UCITS KIID-equivalent document will also be able to benefit from this transitional period (as long as their regulator continues to permit that concession). Therefore UK NURS will also be out of scope as long as the FCA continues to allow the modification by consent for the KIID-equivalent 'NURS KIIs'. We expect this to be a point that the FCA will consider this in due course. It also remains to be seen whether providers of non-UCITS funds that would otherwise benefit from this exemption will be able to choose to adopt the PRIIPs KID early.
In light of the above, and coupled with the restrictions on promotion of qualified investor schemes (QIS) to retail investors in the UK, it may be that no FCA-authorised funds are required to prepare PRIIPs KIDs within the initial five year life of the PRIIPs KIDs.
The Regulation
Level 1 Regulation: Regulation (EU) No 1286/2014 on key information documents for packaged retail and insurance-based investment products (PRIIPs)
The early drafts of the Regulation borrowed much from the pre-existing UCITS Key Investor Information Document (UCITS KIID). Some similarities between the regimes still remain and familiar themes can be seen throughout the Regulation. Investor comprehension is top of the agenda, and the PRIIPs KID must be 'a short document, written in a concise manner' in non-technical language that facilitates understanding by retail investors. It must be a standalone document which is clear, succinct and comprehensible. It will contain details of the nature of the product and its main features will include a risk and reward profile and a summary of costs.
However, the Regulation contains a number of novel features and notable absences which we consider below. Some of the issues which troubled the implementation of the UCITS KIID have been addressed up front. For example, the Regulation contains a statement that the PRIIPs KID can be provided post-sale in the case of a distance contract subject to certain conditions being met. While perhaps less ambitious than some in the European Parliament hoped, the adopted Regulation introduces new regulatory powers which have mushroomed beyond the ambit of pre-investor disclosure (particularly in relation to the sanctions and supervision regime for insurance-based products) and will seem burdensome to some product manufacturers, particularly those who have not had exposure to the UCITS KIID.
Form and Content
At present we know that the PRIIPs KID will be formed of a maximum of three sides of A4 sized paper. It will be a stand-alone document, clearly separate from marketing materials and not containing cross-references to any such marketing materials. It can, however, include colour and corporate branding and the manufacturer's logo (or that of its group) but these must not diminish comprehensibility of the information or distract the investor.
The PRIIPs KID must be laid out in a way that is easy to read in characters of a readable size. Any PRIIP whose information cannot be provided in a single document due to the range of options available to investors must be at least described in a generic way with further information as to where more detailed information can be found.
However, the European Supervisory Authorities (ESAs) - being the European Banking Authority, the European Insurance and Occupational Pensions Authority and the European Securities and Markets Authority - will develop draft regulatory technical standards (Level 2 Measures) specifying the details of the presentation and the content of each of the elements of the PRIIPs KID covering the various types of PRIIP. In other words, different types of PRIIP will have different KID requirements; particularly in terms of presentation and content, the summary risk indicator and the methodology for the calculation of costs.
The first of at least three consultation papers on the PRIIPs KID was published jointly by the ESAs on 17 November 2014 and responses are due by 17 February 2015. The technical regulatory standards coming out of that series of consultations are not expected until December 2015.
Therefore, while the Regulation provides a skeleton for a number of sections in the PRIIPs KID as set out below, we are still presently short of a significant amount of the implementation detail.
Section of the PRIIPs KID

What will be included

Title

The label "Key Information Document" must appear prominently at the head of the first page.

Explanatory Statement

A prescribed statement describing the function of the PRIIPs KID is to appear directly below the title:

"This document provides you with key information about this investment product. It is not marketing material. The information is required by law to help you understand the nature, risks, costs, potential gains and losses of this product and to help you compare it with other products."

Product and manufacturer information

The name of the PRIIP, the identity and contact details of the manufacturer, the relevant regulator and the date of the document.

Comprehension Alert

Only where applicable, the KID must include a "comprehension alert": "You are about to purchase a product that is not simple and may be difficult to understand."

What constitutes a 'not simple' product remains to be established and will be a combination of the underlying assets of the PRIIP, use of multiple mechanisms to determine the return and pay-off features that play towards investor biases (e.g. teaser rates).

"What is this product?"

This is a description of the nature and main features of the PRIIP.

"What are the risks and what could I get in return?"

The PRIIPs KID will feature a summary risk indicator together with a narrative explanation of the relevant risks that are materially relevant to the PRIIP but not captured by the indicator. This is an aspect which will be further explored in Level 2 Measures and which the November 2014 consultation paper initially considers.

"What happens if [name of the PRIIP manufacturer] is unable to pay out?"

Description of whether the related loss is covered by an investor compensation or guarantee scheme and if so, which scheme it is, the name of the guarantor and which risks are covered by the scheme and which are not.

"What are the costs?"

This section will present the costs associated with the investment in a summary format to ensure comparability between products.

The costs set out will be total aggregate costs including direct, indirect, one-off and recurring costs in percentage terms and monetary terms and will include the compound effect of charges. This will represent a different measure to the existing TER and OCF standards and is subject to consultation for Level 2 measures.

This will include an indication that any advisors, distributors or other persons advising on or selling the PRIIP will provide information detailing any cost of distribution that is not already included in the costs.

"How long should I hold it and can I take money out early?"

Details of cooling off periods, minimum recommended holding period, possibility of disinvestment before maturity (including penalties), consequences of cashing in.

"How can I complain?"

Practical information about how to make a complaint.

"Other relevant information"

A brief indication of any additional information documents to be provided to the investor (either pre-contract or post-contract), excluding any marketing material.
Distribution
The PRIIPs KID is designed to be a pre-contractual document and the default position is that all investors must be provided with a PRIIPs KID before they enter into the contract although an exception exists that allows the PRIIPs KID to be provided post-sale in the case of distance contracts.
The means of fulfilling the requirement to provide the PRIIPs KID give more flexibility than those which apply for the UCITS KIID, but it remains the case that investors must always be offered a paper copy of the PRIIPs KID.
In most cases an investor can also be provided with a copy of the KID in another 'durable medium' (most commonly a CD ROM, memory stick or by email to the investors email address).
Before a PRIIP can be sold to retail investors, its PRIIPs KID must be published to the product manufacturer's website. However, simply making the PRIIPs KID available on a website may not in of itself satisfy the requirement to 'provide' a KID (noting that a website will not usually be a durable medium).
However, the KID can be provided by means of a website where the specific conditions are met.
Regulatory product intervention and liability
The Market in Financial Instruments Regulation gives the European Securities and Markets Authority (ESMA) product monitoring and intervention powers in respect of MiFID financial instruments. It gives the European Banking Authority (EBA) the same powers with respect to structured deposits.
The Regulation completes the allocation of product powers by giving the last of the three European Supervisory Agencies, the European Insurance and Occupational Pensions Authority (EIOPA), EU-wide product intervention and sanctions powers over firms that offer insurance-based PRIIPs. Like ESMA and the EBA, EIOPA will have the power, in certain circumstances, to act directly against product manufacturers and prohibit the sale of certain insurance-based investment products. This may include circumstances where its decision is contrary to that of a Member States' domestic regulator.
Additionally, all national authorities will as a minimum have product intervention powers and the power to issue administrative fines. Although the phrase 'up to' is used, the pecuniary sanctions above are not capped and Member States may provide for additional sanctions/measures and higher levels of fines.
These powers may require adjustments to some Member States' regulatory frameworks and the Regulation addresses Member States directly to provide that regulators must have sufficient staff resources and appropriate financial means to comply with their obligations. The ESAs have also been tasked with developing the methodology for calculation of costs, including the specification of summary indicators, as outlined in the table above.
Finally, the Regulation incorporates a compensation framework. Product manufacturers will be liable to investors for losses where a PRIIPs KID contained inaccurate, inconsistent or misleading information which causes investors to suffer a loss. Once an investor has identified the defect with a disclosure, the investor may claim damages from the PRIIP manufacturer for that loss in accordance with national law.
Implementation
The choice to frame this legislation as a regulation is significant as EU regulations are directly effective upon EU citizens and businesses without further enabling or implementing legislation (at EU or national level). This should lead to a more closely harmonised application in the EU and the 'level playing field' that the EU legislature has been seeking.
The Regulation is legally effective as of 31 December 2014 and is followed by an implementation window of two years during which ESAs, national authorities, product manufacturers and distributors will need to become compliant. Although it will be 31 December 2016 before a PRIIPs KID enters an investor's hands, we expect the intervening years to be challenging. While detailed technical provisions are consulted upon, published and digested, firms will also need to consider the design of the PRIIPs KID templates and how to condense prospectus language into a more succinct and easy-to-understand form.
A lesson learned from the UCITS KIID experience is that translation of existing content into readily-digestible, condensed paragraphs is a time consuming process and some languages will take up significantly more space than English.
The PRIIPs KID is likely to be the primary way that PRIIPs will look to satisfy their MiFID II disclosure requirements, which are effective from 3 January 2017, but this will need to continue to be monitored. Additionally, for those houses with significant UCITS operations, it is possible that the entire batch of UCITS KIIDs and PRIIPs KIDs will be due within weeks of each other due to the Regulation's effective date (31 December 2016) being so close to the KIID regulation's annual update deadline (we understand that for 2017, this will be 20 February in the UK).
The 17 November 2014 Discussion Paper considers numerous aspects of the Level 2 measures but has a significant focus on costs and risk disclosures. These areas will have a significant bearing on the compliance burden of the PRIIPs KID and we would recommend that all stakeholders (including those currently only subject to the UCITS KIID regime) consider making a response.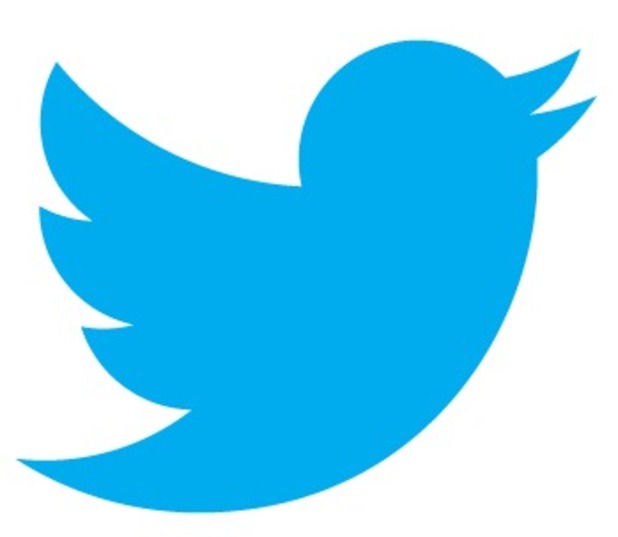 Follow Eversheds FI on Twitter
This information is for guidance purposes only and should not be regarded as a substitute for taking legal advice. Please refer to the full terms and conditions on our website.