Payment Matters No. 10: Europe and beyond
Financial services - Payment services
10-07-2014
European Commission publishes criminal sanctions study
On 3 June 2014, the European Commission published a study analysing, among other things, the criminal sanctions available in EU member states for money laundering and frauds with no cash means of payment.
The study aimed to achieve a better understanding of the basic legislative structure and practice of the national criminal penal systems and enable a better assessment of the practical impact of provisions typically included in EU legislative instruments. The study was 11 member states felt to be representative of the major legal systems and traditions of the EU.
What this means for you
An accompanying press release highlights that the study recommends that the EU introduces common minimum rules on the definition of criminal offences, as well as minimum rules on the sanctions applicable to these crimes. This is because it will take away the incentive and possibility for criminals to choose the member state with the most lenient sanctioning system.
Continued examination of PSD2
On 4 June 2014, the European Savings and Retail Banking Group (ESBG) published a position paper containing key remarks to the Council's Working Group and participants in the trialogue on those parts of the PSD2 text adopted by the European Parliament. The ESBG expresses concerns over a range of dispositions in PSD2 concerning the right of a payer to select a third party provider and the consequences of such choice notably in case of loss.
On 30 June 2014, the Presidency of the Council of the EU published its first compromise proposal (dated 27 June 2014) relating to PSD2. The cover note for the compromise proposal states that changes and deletions to the text of the European Commission's legislative proposal have been marked up. The Council of the EU has given notice that its Working Party on Financial Services will meet on Wednesday, 9 July 2014 to continue its examination of the Commission's proposal for PSD2. We will be reporting on the changes and deletions contained in the Council's first compromise proposal.
On 2 July 2014, the Council of the EU also published a note setting out its provisional agenda for Council meetings for the second half of 2014. The note includes a meeting for the Economic and Financial Affairs Council on 7 November 2014 to discuss the Council's General Approach on PSD2 and exchange of views on the proposed MIF Regulation.
What this means for you
The Council Presidency moved over to Italy on 1 July 2014, which has scheduled three working group meetings in July 2014 (two on PSD2 and one on MIF Regulation). The Italians are keen to make progress by end of year, so we might see a common position by then. When a member state takes over the presidency, its representatives come to the Parliament plenary sessions to announce their government's priorities for the six-month period. On 2 July, it was Italy's prime minister Matteo Renzi who discussed in the Parliament plenary what he sees as the most important issues the EU should deal with in the next six months. Italian ministers will later discuss these priorities in detail in EP committee meetings. It will be interesting to see if the payments package is identified as a priority.
Status of ECON codecision files outlined
On 24 June 2014, the European Parliament's Committee on Economic Affairs (ECON) published a table (dated 10 June 2014) indicating the state of play of ECON codecision files at the end of the 7th legislature. The table categorises files according to the stage each has reached.
What this means for you
Of particular interest are files categorised under 'Mandate adopted to start negotiations at committee stage under old legislature (Rule 73)' as these include those relating to PSD2, and interchange fees for card-based payment transactions (MIF Regulation). Files relating to payment accounts are listed under 'First reading agreement with the Council of the EU adopted in plenary'.
EPC publishes overview of mobile payments initiatives in SEPA and beyond
On 26 June 2014, the European Payments Council (EPC) published the document 'EPC Overview on Mobile Payments Initiatives'.
Mobile phones have achieved full market penetration and rich service levels, making them an ideal channel for payment instruments. At the same time, the mobile payments ecosystem continues to grow and mature rapidly.
What this means for you
For stakeholders in the payments industry, it is important to have a good insight into the latest trends within mobile payments and market developments. The EPC has therefore decided to provide an overview on the new initiatives on mobile payments in the Single Euro Payments Area (SEPA) and beyond, which is reflected in the newly published 'Overview of Mobile Payment Initiatives'.
The document describes various existing and new initiatives on mobile payments and aims to create awareness on the latest developments.
FATF reports on virtual currencies and potential AML and CFT risks
On 27 June 2014, the Financial Action Task Force (FATF) published a report which suggests a conceptual framework for understanding and addressing the anti-money laundering (AML) and countering the financing of terrorism (CFT) risks associated with virtual currencies.
The report proposes some common definitions that clarify what virtual currency is and classify the various types of virtual currency, based on their different business models and methods of operation. The report also applies risk factors to specific types of virtual currencies to identify potential risks; describes some recent investigations and enforcement efforts involving virtual currency; and presents a sample of jurisdictions' current regulatory approaches to virtual currency.
What this means for you
Many clients have heard the arguments for and against virtual currencies on numerous occasions. While the legitimate use of virtual currencies offers many benefits, such as increased payment efficiency and lower transaction costs, other characteristics present potential AML and CFT risks, including the anonymity provided by the trade in virtual currencies on the internet and the lack of regulation which leads to money laundering concerns and the losses such as the case of Mt Gox Bitcoin exchange.
There are plenty of new players in the market facing real challenges around how they position themselves in relation to virtual currencies. For virtual currencies to have real credibility the participants will have to 'stand by' losses such as Mount Gox - will consumers ever truly trust a virtual currency that allows theft to go unrecompensed? If there is going to be a financial guarantee behind virtual currencies, then that has a cost which will increase transactional costs.
Is it therefore the case that the parties who self-regulate what is, after all, in respect of AML and KYC simply best business practice, will be able to keep costs down, and therefore have a better chance to become market leaders?
Focused on payment services and M&A
As the global economy begins to show real signs of recovery and many financial institutions continue to grapple with a complex and increasing regulatory burden, our financial services sector clients are turning their attention to the increasing number of opportunities to add to their core businesses and to dispose of their non-core assets.
Increasingly, these opportunities involve overseas elements and consequently both clients and their advisors are having to adapt to and embrace the globalisation of markets and all that it entails. This is where Eversheds can add real value.
What we do for our clients
Our team of international M&A lawyers comprises some 350 lawyers operating across major cities in Europe, the Middle East, Asia and Africa. Our experience includes advising on acquisitions, disposals, joint ventures, public takeovers, IPOs, equity issues and, in the UK, Part VII transfers. As well as having a wealth of experience advising on the most complex, strategic projects for our clients, we also advise on a large volume of smaller transactions. Variety, flexibility and responsiveness are the building blocks of our team.
Our international M&A lawyers are supported by a wealth of experienced, sector-focused lawyers, including those in the payment services team who understand the regulatory frameworks that our clients operate in and also the impact on transactions of the key issues that affect our clients' businesses.
This in-depth sector knowledge means that we can combine our knowledge of the payment services sector with transactional expertise to provide commercially-focused advice on every deal. For more information please contact Richard Lewis.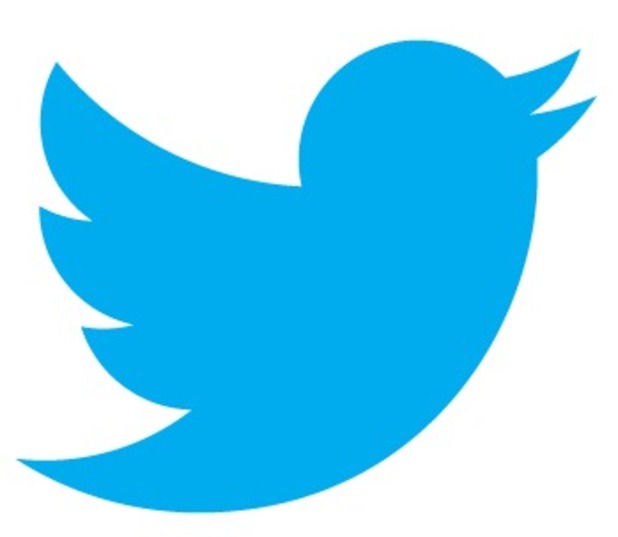 Follow Eversheds FI on Twitter
This information is for guidance purposes only and should not be regarded as a substitute for taking legal advice. Please refer to the full terms and conditions on our website.