Awards 2020
The Legal 500 Rankings

Eversheds Austria has been recommended in the following four categories: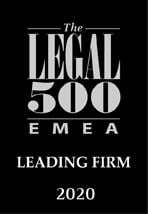 Employment Tier 3
Eversheds Sutherland | Stolitzka & Partner RAe OG provides ' a fantastic customer-oriented attitude'. Work includes collective bargaining, litigation claims up to €1m and contracts advice. Practice head Mag. Silva Palzer and senior associate Lukas Plösch are also skilled in M&A and corporate law, which means the firm is 's mooth and efficient in M&A transactions'.
Testimonials
'The employment team at Eversheds Sutherland, headed by Mrs. Silva Palzer, brings a lot of value to our HR topics in the company, not only in providing brilliant legal advice but also with respect to the capability to think outside the box.'
'They work very close together and update each other. Always great support. Clear and very professional but also very human.'
'On time in full competent delivery. Always reachable, always to the point, short lead times. I do work closely with the Austrian and German team under the lead of Manuel Boka and Silva Palzer. All members of the two mentioned teams are sound professionals, knowledgeable, and with a fantastic customer-oriented attitude. The approach from Eversheds is more to solve and help in the cases, and not so fee oriented. Eversheds is rather a system partner for me than a supplier.'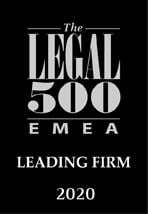 Data Protection Tier 4
Eversheds Sutherland | Stolitzka & Partner RAe OG 's ' experienced ' team advises on matters including GDPR implementation, data protection risk analysis, right to be forgotten requests, and international data transfer. The team also assisted the Österreichische Kinderkrebshilfe (Austrian Association supporting children with cancer) with GDPR implementation on a pro bono basis. Georg Roehsner is the practice head.
Testimonials
' The team at Eversheds Sutherland is well experienced with the capability to bring the right focus to that topic; their advice is brilliant, considering business needs and always in time and on the highest level. '
' The quality is perfect. '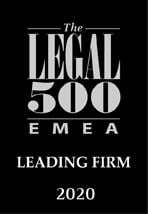 Real Estate Tier 5
Eversheds Sutherland | Stolitzka & Partner RAe OG 's ' extremely professional, helpful and efficient ' group is able to draw on the firm's global network to assist with cross-border matters. The team focuses particularly on acquisitions and lease matters, including advising asset management company Millinium Inmark on the acquisition of an 18,500 sqm office and commercial building in Vienna, in a deal worth €68.8m. Practice head Alexander Stolitzka is ' hardworking, very professional and an extremely clever individual '.
Testimonials
' Alexander gave us very practical, business-oriented advice which was a high value addition because we also needed local knowledge in addition to pure legal know-how. '
' Highly flexible and practical solutions. The team is extremely professional, helpful and efficient. It is a great pleasure working with them! '
'
Mr. Stolitzka is a hard working, very professional, extremely clever individual! He always makes time even after working hours to discuss topics and matters that can't wait – even during his holiday! We fully trust him and are very happy to be working together with him.
'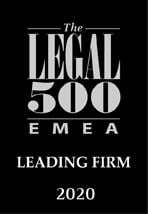 Commercial. Corporate, M&A Tier 6
The work handled by Eversheds Sutherland | Stolitzka & Partner RAe OG spans M&A deals, large-scale reorganisations and general corporate work as well as private equity matters. The team, where Silva Palzer and name partner Alexander Stolitzka are the main contacts, frequently acts as Austrian local counsel and assists clients with their entry into the Austrian market.
Testimonials
'Highly flexible and practical solutions, collaborative approach on eye-level with in-house consultant, high transparency on billing matters and excellent case communication. '
'Alexander Stolitzka stands out with great communication skills, making him an ideal partner not only for the preparation and drafting phase but also in the negotiation process. His dedication, availability and collaborative approach are outstanding. '
' Silva Palzer and Mario Tiefenbacher both provide a first rate service in terms of both quality and efficiency.  In particular, nothing is too much trouble for Silva, even small queries are dealt with in the same efficient way. '
Die Awards der letzten Jahre finden Sie hier .