Mag. Manuel Boka
Partner
Languages
German, English, Italian
Practice areas
Commercial and IT

Employment law

Intellectual property

Litigation and dispute management

Privacy, data protection and cybersecurity

Technology

Technology, Media and Telecoms

Telecoms
Practice notes
Manuel has been admitted to the bar in February 2019, he has been working at Eversheds Sutherland (Austria) since autumn 2014.
As an IT and data protection law specialist Manuel regularly contributes to numerous projects by advising companies not restricted to the IT sector on related contracts, implementation of privacy policies, data protection related aspects of labour law and by examining data processing operations.
Manuel has also acquired profound expertise regarding the legal intricacies of foreign exchange trade. He has been working on several related cases representing companies in highly complex proceedings.
Before joining Eversheds Sutherland he studied law at the University of Vienna with a focus on IT- and business law. During and after his studies he was working for the "european center for e-commerce and internet law", where he could gain valuable academic experience in the fields of data protection, IT and e-commerce law, including contributing his expertise to the Austrian initiative to abolish the retention of telecommunications data.
Following his judicial clerkship at the federal courts of Vienna in autumn 2012 he worked as an associate for a law firm specialized in business law in Vienna.
He is the co-author of the data retention chapter of the book "On the road to Surveillance Society?" and co-author of the book "Online Gaming in Europe".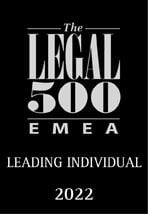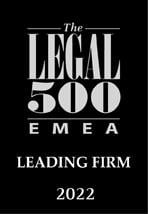 Practice notes (German)
Manuel Boka ist seit Februar 2019 als Rechtsanwalt eingetragen, bereits zuvor war er seit Herbst 2014 als Rechtsanwaltsanwärter bei Eversheds Sutherland (Austria) tätig.
Als Spezialist für IT- und Datenschutzrecht berät er regelmäßig zahlreiche Unternehmen beim Abschluss von IT-bezogenen Verträgen, bei der Einführung von Datenschutzrichtlinien, bei datenschutzrechtlichen Besonderheiten im HR-Bereich sowie bei der Prüfung von Datenanwendungen.
Er besitzt zudem umfangreiches rechtliches Fachwissen zum spekulativen Handel mit Fremdwährungen. In diesem Bereich vertritt er Mandanten in komplexen Gerichtsverfahren.
Zuvor absolvierte er das Studium der Rechtswissenschaften mit den Schwerpunkten IT- und Wirtschaftsrecht an der Universität Wien. Während und nach dem Studium war er für das "europäische zentrum für e-commerce und internetrecht" tätig, wo er fundierte wissenschaftliche Erfahrung in den Bereichen des Datenschutzrechts, IT-Rechts und E-Commerce-Rechts sammeln konnte. Dabei brachte er seine Expertise auch bei der österreichischen Initiative zur Abschaffung der Vorratsdatenspeicherung ein.
Nach dem Studium absolvierte er das Gerichtsjahr in Wien. Zuletzt war er als Rechtsanwaltsanwärter für eine Wirtschaftskanzlei in Wien tätig.
Er ist Ko-Autor des Kapitels zur Vorratsdatenspeicherung des Buchs "Auf dem Weg zum Überwachungsstaat?" und Ko-Autor des Buchs "Online-Glücksspiel in Europa".