Mag. Aurelius Freytag
Partner
Languages
German, English
Practice areas
Banking and finance

Commercial agreements

Commercial litigation

Competition, EU and Trade

Energy and infrastructure

Financial services disputes and investigations

Health and life sciences

Intellectual property

International arbitration

Litigation and dispute management

Public procurement

Regulatory investigations and enforcement
Practice notes
Aurelius is a Commercial, Competition and Intellectual property lawyer with long experience in the energy, health and financial services industries.

He supports clients in solving their legal tasks on commercial and regulatory issues including competition law and the protection and defense of intellectual property. His work is based on his understanding and knowledge of these industries and with the intention to solve practical problems both in the long-term and the day-to-day business. Despite his knowledge on scholarly themes, he avoids l'art pour l'art legal scholarship in his work for his clients and provides feasible recommendations.

He is a long-term adviser of a major CEE oil and gas group with respect to all tasks of its Austrian business. For two decades he is also counselling on matters of film distribution including intellectual property issues related to films. In addition, he has an over the years increasing focus on the distribution of pharmaceuticals and medical devices inclusive of themes arising from considerable differences in the price regulation of these products on different EU markets.

In all these fields, Aurelius' practice does also comprise the representation of clients on contentious issues in proceedings before courts on all levels, regulators, and administrative authorities as well as in arbitration proceedings.
Experience

Aurelius' recent experience includes
advising a major CEE oil and gas group on the disposition of its Austrian manned filling station network
representing a major US studio in an Austrian court dispute regarding the alleged infringement of an author's literary work
representing a US pharmaceutical company in the reorganization of its Austrian distribution organization
representing a German plant manufacturer in two Austrian court proceedings against an Austrian subcontractor regarding pharmaceutical production facilities installed in South Korea and in Denmark
representing a major Austrian home nursing services provider regarding the organization and the standard agreements for its 24 hour care services
representing a US motion and control technologies group in drafting and negotiating factoring agreements concerning receivables towards CEE and SEE customers
advising a US fuel cards and workforce payment products and services group on fuel card agreements including regulatory payment services issues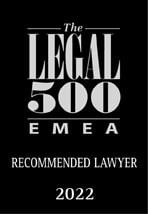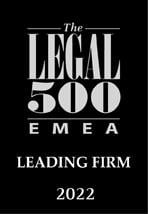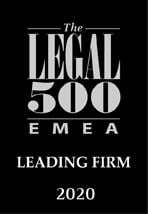 Practice notes (German)
Aurelius Freytag ist im Unternehmensrecht, Wettbewerbsrecht und Immaterialgüterrecht mit langjähriger Erfahrung in den Sektoren Energie, Gesundheitswesen und Finanzdienstleistungen tätig.

Er unterstützt Mandanten bei der Lösung ihrer rechtlichen Probleme in kommerziellen und regulatorischen Fragen, einschließlich des Wettbewerbsrechts und des Schutzes und der Verteidigung geistigen Eigentums. Seine Arbeit basiert auf seinem Verständnis und seiner Kenntnis dieser Branchen und auf der Absicht, praktische Probleme sowohl langfristig als auch im Tagesgeschäft zu lösen. Trotz seiner wissenschaftlichen Kenntnisse vermeidet er bei seiner Arbeit für seine Mandanten "l'art pour l'art" Jurisprudenz und konzentriert sich, umsetzbare Empfehlungen zu geben.

Er ist langjähriger Berater eines großen mitteleuropäischen Öl- und Gaskonzerns in allen Fragen des Österreichgeschäfts. Seit zwei Jahrzehnten berät er ebenso in Fragen des Filmvertriebs, einschließlich Fragen des geistigen Eigentums im Zusammenhang mit Filmen. Im Laufe der Jahre hat er sich weiters zunehmend mit dem Vertrieb von Arzneimitteln und Medizinprodukten befasst, einschließlich der Themen, die sich aus den beträchtlichen Unterschieden in der Preisregulierung für diese Produkte auf den verschiedenen EU-Märkten ergeben.

In all diesen Bereichen umfasst Aurelius' Praxis auch die Vertretung von Mandanten in Rechtsstreitigkeiten vor Gerichten, Regulatoren, Wettbewerbs- und Verwaltungsbehörden sowie in Schiedsgerichtsverfahren.
Ausgewählte Referenzen

Beratung eines großen mitteleuropäischen Öl- und Gaskonzerns bei der Veräußerung seines österreichischen Bedienungs-Tankstellennetzes
Vertretung eines wichtigen US-Filmstudios in einem österreichischen Gerichtsverfahren betreffend die angebliche Verletzung des literarischen Werks eines Autors
Vertretung eines US-Pharmaunternehmens bei der Reorganisation seiner österreichischen Vertriebsorganisation
Vertretung eines deutschen Anlagenbauers in zwei österreichischen Gerichtsverfahren gegen einen österreichischen Subunternehmer betreffend pharmazeutische Produktionsanlagen in Südkorea und in Dänemark
Vertretung eines großen österreichischen Anbieters mobiler Pflege bei der Organisation und den Standardverträgen für 24-Stunden-Pflege
Vertretung eines US-amerikanischen Konzerns für Antriebs- und Steuerungstechnik bei der Ausarbeitung und Verhandlung von Factoring-Verträgen für Kundenforderungen in Mittel- und Südosteuropa
Beratung eines US-amerikanischen Anbieters von Tankkarten und anderen Zahlungsprodukten bei Tankkartenverträgen, einschließlich Fragen der Regulierung von Zahlungsdienstleistungen