Mag. Aurelius Freytag
Partner
Languages
German, English
Practice areas
Banking and finance

Commercial agreements

Commercial litigation

Competition, EU and Trade

Energy and infrastructure

Financial services disputes and investigations

Health and life sciences

Intellectual property

International arbitration

Litigation and dispute management

Regulatory investigations and enforcement
Practice notes
Aurelius Freytag, who has been working for the firm since 1992, provides legal assistance in all aspects of international competition and cartel law. His expertise in this area includes the representation of clients in court and in the competition department as well as the assistance in mergers concerning all questions of cartel law. In addition, he is offering compliance trainings.

As expert for unfair competition he is familiar among others with the registration of trademarks and the representation in patent infringement proceedings. He also assists in the prevention of anti-competitive practices.
Advising a large multi-national Oil- and Gas-Company since many years, Aurelius Freytag has acquired substantial expertise in the field of Energy- and Environmental-Law.
Specialised in intellectual property rights including copyright and entertainment law he acts for international film and publishing companies. In these fields he is representing his clients extrajudicially and judicially as well as in international arbitration.
He supports the following practice groups:
International Arbitration, Competition, Health Care/Lifesciences, Clean Energy/Renewables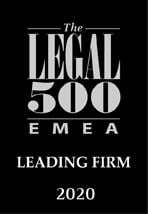 Practice notes (German)
Aurelius Freytag, der seit 1992 in der Kanzlei tätig ist, berät in allen Aspekten des österreichischen und europäischen Wettbewerbs- und Kartellrechts. Seine Tätigkeit umfasst die Vertretung vor Gerichten und der Bundeswettbewerbsbehörde sowie die kartellrechtliche Beratung bei Unternehmenszusammenschlüssen. Zudem bietet er Klienten Compliance -Trainings in allen wettbewerbs- und kartellrechtlichen Fragen.

Als Experte für Lauterkeitsrecht beschäftigt er sich u.a. mit der Eintragung von Marken, vertritt in Patentverletzungsprozessen und unterstützt erfolgreich die Bekämpfung von wettbewerbswidrigen Praktiken.
Als langjähriger Rechtsberater eines großen multinationalen Energiekonzerns hat Aurelius Freytag große Erfahrung in allen Bereichen des Energie- und Umweltrechts gewinnen können.
Spezialisiert auf Immaterialgüterrecht einschließlich Urheberrecht und Medienrecht berät er bei der Verfolgung urheberrechtlicher Ansprüche. Zu seinen Klienten zählen unter anderem internationale Film- und Verlagsgesellschaften. In diesen Bereichen vertritt er Klienten außergerichtlich und prozessual sowie in internationalen Schiedsverfahren.
Er unterstützt die folgenden Practice Groups:
International Arbitration, Competition, Health Care/Lifesciences, Clean Energy/Renewables