Mag. Silva Palzer
Partner
Languages
German, English
Practice areas
Commercial agreements

Corporate

Employment law

Industrial engineering

Industrials

Mergers and acquisitions

Outsourcing and offshoring

Pensions

Restructuring and insolvency

Retail
Practice notes
Silva Palzer is a Corporate und M&A partner and heads the Employment practice in Austria. She focusses on cross border transactions, M&A deals and reorganisations.

With more than 18 years of experience in corporate and employment law Silva focusses on transactions which have both aspects. This includes due diligence for buyers and sellers, drafting and negotiation of documentation as well as general advice, implementation, entries into the Austrian market and project planning.

As head of the Employment team, Silva provides advice regarding all aspects of employment law, especially in connection with M&A and restructurings, negotiations of social plans and integration work. Silva represents her clients in termination proceedings and other employment related disputes, both contentious and non-contentious. She is engaged in contract drafting, also having a focus on the employment of key personnel and directors. She is involved in publications like "Employment Law in Europe" and "EU & International Employment Law".

As co-head of Corporate she assists national and international clients with their restructurings, re-organizations and various kinds of M&A deals.

Silva has been a partner of Eversheds Sutherland since 2005 and has regularly been recommended by Legal 500 and Chambers Europe: "I have always been happy with level of responsiveness, the efficiency from Silva Palzer and how common sense & a commercial approach prevail. I would definitely recommend Silva Palzer." Legal 500, 2020
Experience
Silva´s recent client experience includes:
advising international groups on their reorganizations including a cross border merger of entities for the Parker Hannifin Group
assisting Badger Meter with the acquisition of s:can including the Due Diligence and integration work
advising Inmunotek Group with their entry into the Austrian market, including the establishment of the Austrian entity and obtaining of all necessary permits and licences for the operation of the company
assisting Global People Group with their entry into the Austrian market, including not only the establishment of the Austrian entity, as well as obtaining the necessary trade licences but also all employment law matters
assisting DAI with all steps of the acquisition of all shares in Hulla & Co Human Dynamics KG
assisting various retail companies with their corporate and employment work, including Alza, Urban Outfitters and many more
assisting with the closure of a major Austrian construction site and the negotiations of the social plan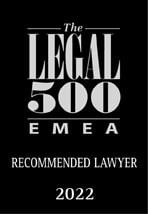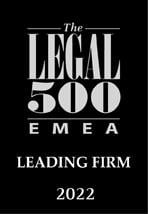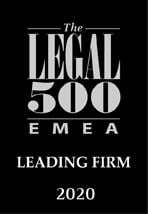 Practice notes (German)
Silva Palzer ist Corporate/M&A Partner und leitet die Arbeitsrechtsabteilung in Österreich. Sie hat einen Fokus auf grenzüberschreitende M&A Transaktionen und Umstrukturierungen.

Mit mehr als 18 Jahren Erfahrung im Gesellschafts- und Arbeitsrecht konzentriert sie sich auf Transaktionen, die beide Aspekte mit sich bringen. Das beinhaltet Due Diligence Prüfungen, Erstellung und Verhandlung von Verträgen, Implementierungsarbeiten, Unterstützung beim Eintritt in den österreichischen Markt, generelle Beratung sowie Projektplanung.

Als Leiterin der Arbeitsrechtsabteilung berät Silva in allen Fragen des Arbeitsrechts, mit einem Fokus auf M&A und Umstrukturierungen, Verhandlung von Sozialplänen und Integrationsarbeit. Silva vertritt gerichtlich und außergerichtlich bei Anfechtungsverfahren und komplexeren Arbeitsrechtsstreitigkeiten. Sie erstellt Vertragswerke, insbesondere für leitende Angestellte und Geschäftsführer. Weiters ist sie an Publikationen wie "Employment Law in Europe" und "EU & International Employment Law" beteiligt.

In ihrer Funktion als Co-Leiterin von M&A/Corporate vertritt Silva nationale und internationale Klienten bei Umstrukturierungen, Re-Organisationen und M&A Transaktionen.

Silva ist seit 2005 Partnerin von Eversheds Sutherland und wurde wiederholt von Legal 500 und Chambers Europe empfohlen: "I have always been happy with level of responsiveness, the efficiency from Silva Palzer and how common sense & a commercial approach prevail. I would definitely recommend Silva Palzer." Legal 500, 2020
Ausgewählte Referenzen
Beratung internationaler Konzerne bei Ihren gesellschaftsrechtlichen Reorganisationen, wie Parker Hannifin bei grenzüberschreitenden Verschmelzungen
Beratung von Badger Meter beim Erwerb von s:can GmbH samt Due Diligence, Projektmanagement und Implementierungsarbeit
Beratung von Inmunotek beim Eintritt in den Österreichischen Markt hinsichtlich Gesellschaftsgründung, Gewerbeberechtigungen und Gesellschaftsrecht
Beratung der Global People Group bei ihrem Markteintritt in Österreich, insbesondere hinsichtlich der Gesellschaftsgründung, Arbeitsrecht (Verträge und Betriebsübergang), Gewerberecht und Gesellschaftsrecht
Beratung von DAI beim Erwerb der Anteile an Hulla & Co Human Dynamics KG
Beratung verschiedener Handelsketten wie Alza, Urban Outfitters et al
hinsichtlich Gesellschafts-, Arbeits- und Gewerberecht sowie dem Internetauftritt
Beratung bei der geplanten Schließung eines großen Produktionsstandortes; Projektplanung sowie Verhandlung des Sozialplanes, Arbeits- und Gesellschaftsrecht
!