Mag. Silva Palzer
Partner
Languages
German, English
Practice areas
Corporate

Employment law

Industrial engineering

Mergers and acquisitions

Outsourcing and offshoring

Pensions

Restructuring and insolvency

Retail
Practice notes
Silva has been working with the firm since 2003. In 2006 she became partner of the firm. Due to her competence in corporate and employment law she has contributed essentially to the development of Eversheds Sutherland in Austria.
Silva is an expert in all areas of corporate law, covering everything from the incorporation to the liquidation. Further to the comprehensive corporate law practice for many well known Austrian and international operations, she specializes in M&A transactions and Due Diligence procedures as well as reorganizations.
Further, she advises on all kinds of employment and labour law. In this regard she is also involved in publications like "Employment Law in Europe" and "EU & International Employment Law".
Silva is a member of the IBA (International Bar Association) as well as of the German and Swiss Chamber of Commerce.
She is active in the following Practice Groups: M&A, Industrial Engineering,
Employment, Retail and Private Equity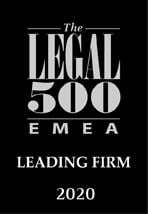 Practice notes (German)
Silva Palzer ist seit 2003 in der Kanzlei tätig, seit 2005 als Rechtsanwältin und seit 2006 als Partnerin. Durch ihre Kompetenz im Gesellschafts- und Arbeitsrecht hat sie die Entwicklung des österreichischen Eversheds Sutherland Büros entscheidend mitgestaltet.
Sie berät in allen Belangen des Gesellschaftsrechts - von der Gründung bis zur Liquidation. Neben der umfassenden gesellschaftsrechtlichen Betreuung vieler namhafter nationaler und internationaler Unternehmen begleitet Silva Palzer auch zahlreiche M&A Transaktionen und Due Diligence Prüfungen sowie Umstrukturierungen.
Silva Palzer ist auf alle Gebiete des individuellen und kollektiven Arbeitsrechts spezialisiert. In diesen Bereichen ist sie an Publikationen wie "Employment Law in Europe" und "EU & International Employment Law" beteiligt und veröffentlicht regelmäßig fachspezifische Artikel.
Silva Palzer ist Mitglied der IBA (International Bar Association) sowie der Deutschen und Schweizerischen Handelskammer.
Zudem ist sie in den folgenden Practice Groups aktiv: M&A, Industrial Engineering,
Employment, Retail and Private Equity