Dr. Georg Röhsner
Managing Partner
Languages
German, English
Practice areas
Construction and engineering

Litigation and dispute management

Media

Privacy, data protection and cybersecurity

Real estate

Real estate dispute resolution

Technology

Technology, Media and Telecoms

Telecoms
Practice notes
Georg is the Managing Partner of Eversheds Sutherland in Austria. He specialises in litigation, data protection, real estate and construction law, and is also involved in our education sector group. Georg leads our litigation and technology, media, and telecommunications (TMT) practices in Austria.
His recent litigation experience includes: advising a large Austrian based construction company in relation to all its disputes; acting in a wide range of disputes for Austria's leading car rental company; acting on all kinds of media litigation, including proceedings for Austrian radio and television companies; acting for the heirs of a late Austrian business tycoon to enforce their hereditary title of more than € 25 million.
Georg also leads our technology, media, and telecommunications (TMT) practice in Austria, and carries out both contentious and non-contentious work for TMT clients. In particular, he has developed an extensive practice in radio law and, more recently, legal issues relating to new media.
His publications in journals in this field have been widely acknowledged.
Georg also practices in the increasingly important area of data protection law and is recognised by Chambers Europe for his "extensive practice in radio law and laws on new media."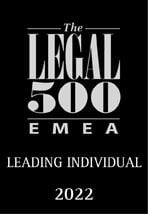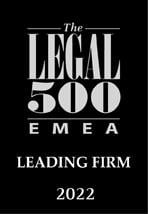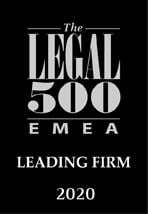 Practice notes (German)
Dr. Georg Röhsner ist seit 1993 als Rechtsanwalt und Partner, seit 2012 auch als Managing Partner in der Kanzlei tätig.
Zahlreiche Publikationen und erfolgreiche Vertretung von nationalen und internationalen Klienten in unzähligen Gerichtsverfahren machten ihn zu einem der bekanntesten Wohn- und Immobilienrechtsexperten Österreichs.

In den Bereichen IT und E-Commerce betreut er u.a. in- und ausländische Telekommunikationsunternehmen, Internet-Provider und Softwarehersteller. Immer größeren Raum innerhalb seiner Tätigkeit nahm zuletzt das Datenschutzrecht ein – hier vertritt er sowohl nationale als auch internationale Unternehmen, dies insbesondere zu Fragen des grenzüberschreitenden Datentransfers.

Als seinerzeitiges Gründungsmitglied der Regionalradiobehörde, Vorgängerin der heutigen Kommunikationsbehörde Austria, gehörte er zu den Pionieren des privaten Rundfunkrechts in Österreich. Bis heute vertritt er zahlreiche in- und ausländische Rundfunkveranstalter in all ihren rechtlichen Angelegenheiten.

In Würdigung seiner Tätigkeit wurde Dr. Georg Röhsner durch das unabhängige internationale Anwaltsverzeichnis Chambers Europe in den letzten Jahren stets unter die besten österreichischen Anwälte im Bereich TMT (Technology, Media, Telecommunications) gereiht.