Dr. Georg Röhsner
Managing Partner
Languages
German, English
Practice areas
Construction and engineering

Litigation and dispute management

Privacy, data protection and cybersecurity

Real estate

Real estate dispute resolution

Technology, Media and Telecoms
Practice notes
Being a litigator for more than 30 years now, Georg leads the Litigation team and is head of Data Privacy and Technology, while also advising companies on all issues of cybersecurity.

Having started as a real estate lawyer more than 30 years ago, Georg developed extensive practice in all kinds of litigation, with a special focus on real estate and construction litigation. Being the head of Litigation in the Vienna Eversheds Sutherland office, he also tries to help his clients to avoid litigation through preventive measures, especially by thoroughly drafted contracts and well-prepared transactions.

In this context Georg advises large Austrian based construction companies as well as global acting facility management companies or leading car rental companies in relation to all their disputes in Austria. Georg protects the interests of his clients in all kinds of media litigation, including proceedings for Austrian radio and television companies, as well as in proceedings regarding product liability and product recall.

Georg also leads our Technology, Media, Data and Cyber practice in Austria and carries out both contentious and non-contentious work for national and international clients. In particular, he has developed an extensive practice in all kinds of broadcasting law, data protection and cybersecurity. Most recently, he has increasingly advised companies on defending against cyberattacks.

His publications in journals in this field have been widely acknowledged.

Since 2012 Georg acts as the Managing Partner of Eversheds Sutherland in Austria.
Experience
Georg's recent client experience includes:
advising a global provider of critical infrastructure in connection with a massive cyber-attack and the notification-duties all over Europe triggered in this context
acting for various clients, including a leading Austrian restaurant group, one of Vienna´s most famous event locations and market-leading car rental company, in negotiations and litigation proceedings with their landlords regarding the implications of COVID-19
representing a global facility management company in all their litigation proceedings in Austria
advising a joint venture of major Austrian TV-companies in setting up innovative methods of viewing rate measurements
acquiring various licenses in Austria for private radio stations and satellite TV
representing property developers in litigation proceedings of all kinds
assisting a US headquartered IT company on privacy issues regarding health data
advising a world leading E-commerce company on data privacy and regulatory questions
advising various national and international clients on new developments regarding cookie-setting on websites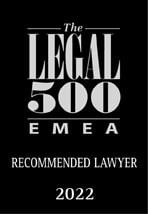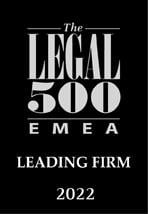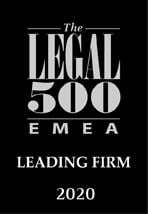 Practice notes (German)
Dr. Georg Röhsner leitet die Bereiche Litigation sowie Technologie/Medien/Datenschutz, dabei berät er auch Unternehmen in allen Fragen der Cybersecurity.

Nachdem er vor mehr als 30 Jahren als Immobilienanwalt begonnen hatte, entwickelte Dr. Georg Röhsner eine umfangreiche Praxis in allen Arten von gerichtlichen Rechtsstreitigkeiten, dies mit besonderem Schwerpunkt auf Immobilien- und Bauprozesse. Als Head of Litigation versucht er aber auch, Mandanten dabei zu helfen, solche Rechtsstreitigkeiten nach Möglichkeit überhaupt zu vermeiden, dies insbesondere durch sorgfältig gestaltete Verträge und gut vorbereitete Transaktionen.

In diesem Zusammenhang berät Georg sowohl große Bauunternehmen und Projektentwickler als auch global agierende Facility Management Unternehmen oder führende Autovermietungen bei all ihren Rechtsstreitigkeiten in Österreich. Er vertritt die Interessen seiner Klienten in allen Arten von Medienprozessen, dies einschließlich Verfahren für österreichische Radio- und Fernsehgesellschaften, aber auch in Verfahren betreffend Produkthaftung und -rückruf.

Georg Röhsner leitet auch den Bereich Technologie-, Medien- und Datenschutz-Recht und berät bzw. führt in diesem Zusammenhang sowohl streitige als auch nichtstreitige Verfahren für nationale und internationale Unternehmen.

Über große Erfahrung verfügt er insbesondere in allen Bereichen des Rundfunkrechts, des Datenschutzes und der Cybersecurity. Zuletzt hat er verstärkt Unternehmen bei der Abwehr von Cyber-Angriffen beraten.

Seit 2012 ist Georg Röhsner auch der Managing Partner von Eversheds Sutherland in Österreich.
Ausgewählte Referenzen

Beratung eines weltweit tätigen Betreibers kritischer Infrastruktur anlässlich eines massiven Cyber-Angriffs
Vertretung zahlreicher Klienten aus den Bereichen Gastronomie, Veranstaltungswesen und Fahrzeugvermietung in Auseinandersetzungen mit Vermietern betreffend Mietzinszahlungen während COVID-19-LockDowns
Vertretung eines der größten weltweit tätigen Facility-Management-Unternehmen in allen Rechtsstreitigkeiten in Österreich
Beratung eines Joint-Ventures österreichischer Rundfunkunternehmen in Zusammenhang mit neuen Methoden der Quotenmessung
Beantragung und Erlangung von verschiedenen Sendelizenzen für Privatrundfunkanstalten und für Betreiber von Satelliten-TV
Vertretung von Bauträgern und anderen großen Liegenschaftseigentümern in gerichtlichen Rechtsstreitigkeiten
Beratung eine weltweit tätigen IT-Unternehmens mit Sitz in den USA in verschiedenen Fragen des Datenschutzes in Österreich
Unterstützung eines weltweit tätigen E-Commerce-Unternehmens in Fragen des Datenschutzes und verschiedenen regulatorischen Fragen
Beratung zahlreicher nationaler und internationaler Unternehmen betreffend neue Beschränkungen für das Setzen von Cookies auf Websites