Mag. Alexander Stolitzka
Partner
Languages
German, English
Practice areas
Banking and finance

Construction and engineering

Corporate

Industrial engineering

Industrials

Insurance and reinsurance

Mergers and acquisitions

Real estate

Retail
Practice notes
Alexander has been lawyer and partner of Eversheds Austria since 1993. As real estate, construction and retail specialist he is heading the Austrian Real Estate and Retail practice group. He has a lot of of experience in banking and real estate transactions. Alexander advises both banks and borrowers in a wide range of finance transactions. He provides detailed pro-active advice in relation to real estate transactions, project development and property management for substantial landlords and occupiers.

He is specialised in dealing with complex M&A transactions for national and international clients. Further he is also advising in all kinds of commercial agreements, such as licence and distribution agreements and commercial contracts.

Due to his breadth of expertise coupled with years of experience he is giving advice to governmental authorities and public bodies in different jurisdictions in Europe and the US.

Alexander Stolitzka is ranked in Legal 500 in the following categories: "Banking and finance", "Construction", "Corporate and M&A" and "Real Estate"

He is appointed legal adviser of the Swiss Embassy in Vienna and member of the German and Swiss Chamber of Commerce.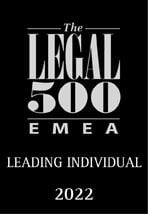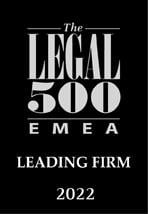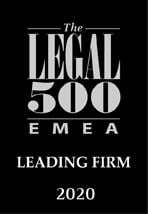 Practice notes (German)
Alexander Stolitzka ist seit 1993 als Rechtsanwalt und Partner bei Eversheds Sutherland tätig. Als Real Estate, Construction & Retail Experte leitet er die österreichische Liegenschafts- und Retail-Practice Group. Er berät sowohl Banken als auch Entwickler, Investoren und Assetmanager großer Immobilienportfolios bei den verschiedensten bank- und finanzrechtlichen Themen. Sein Fokus liegt insbesondere in den Bereichen Projektentwicklung, Liegenschaftsmanagement und - investment.

Laufend begleitet er nationale und internationale Industrie- und Handelsunternehmen bei M&A Transaktionen sowie beim Abschluss und der Verhandlung von Handels-, Vertriebs- und Handelsvertreterverträgen.

Auf sein umfangreiches Fachwissen vertrauen auch Regierungsstellen und Körperschaften des öffentlichen Rechts in Europa und den USA.

Alexander Stolitzka wird von Legal 500 in den Kategorien "Banking and finance", "Construction", "Corporate and M&A" und "Real Estate" empfohlen.

Er ist Vertrauensanwalt der Schweizer Botschaft in Wien und Mitglied der deutschen Handelskammer sowie der Handelskammer Schweiz Österreich Liechtenstein.