Mag. Alexander Stolitzka
Partner
Languages
German, English
Practice areas
Banking and finance

Construction and engineering

Corporate

ESG

Industrial engineering

Industrials

Insurance and reinsurance

Mergers and acquisitions

Real estate

Retail
Practice notes
Alexander is a Corporate and M&A partner, leads Real Estate, Construction & Engineering and has a focus on the consumer and retail sector.

With more than 25 years of experience in real estate, construction, and M&A Alexander provides comprehensive advice on all types of property transactions. He focuses on project development and real estate investment. This includes the drafting and negotiation of property purchase, development, and financing agreements. He also advises on the conclusion and drafting of lease agreements in the commercial and retail sector.

Alexander has been a partner at Eversheds Sutherland in Austria since 1993.

His clients include national and international real estate funds, developers, hotel and student home operators as well as commercial and industrial enterprises. He also supports clients in a wide range of banking and financial law issues.

In addition, Alexander regularly assists industrial and commercial clients as well as private equity funds in complex M&A transactions, particularly in cross border matters. He is experienced in advising on all questions of takeovers, private equity, venture capital, corporate finance and corporate governance.

A large part of Alexander's role is helping businesses in the consumer and retail sector with all trade and distribution matters including franchising, distribution-, licensing- and business partnership agreements.
Experience
Alexander's recent experience includes:
advising a world leading E-commerce company on the development and lease for seven newly built warehouses and delivery centers in Austria
assisting a US headquartered IT company on the purchase of 100,000 sqm commercial land for the development of data centers
advising several Korean trusts on the acquisition and financing of office buildings including Porr Tower (EUR 60 mio.) and Office Provider (EUR 68 mio.) in Vienna
advising Stonehill on the development and sale of a 23.000 sqm student home and a hotel project in Vienna (EUR 130 mio.)
advising Esterhazy Group on the development and sale of a real estate project consisting of 60 residential apartments, hotel and office building
advising one of Austria´s largest food retailer on different lease-, sublease and building lease agreements as well as franchising agreements
acting for Legero United on the purchase of a 26,000 sqm plot of land and the development of the new head office and factory outlet (EUR 30 mio.)
acting for NASDAQ listed US company nLight on the acquisition of a specialized provider of laser process monitoring equipment
advising Omicron electronics on the acquisition of b2 electronic, a manufacturer of cable power testing equipment
helping private clients to negotiate the purchase of private business jets and yachts including financing and tax issues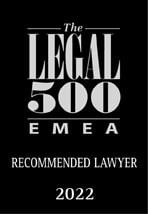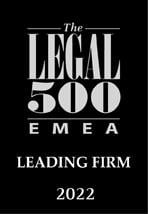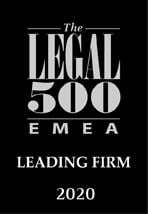 Practice notes (German)
Alexander Stolitzka ist Partner für Gesellschaftsrecht/M&A, leitet Immobilien- und Baurecht und hat einen Fokus auf den Konsumgüter- und Retail Bereich.

Mit mehr als 25 Jahren Erfahrung in den Bereichen Immobilien- und Baurecht sowie M&A bietet Alexander Stolitzka umfassende Beratung bei allen Arten von Immobilien- und Unternehmenstransaktionen. Sein besonderer Fokus liegt auf Projektentwicklung und Immobilieninvestitionen. Dies umfasst die Gestaltung und Verhandlung von Immobilienkauf-, Entwicklungs- und Finanzierungsverträgen. Außerdem berät er bei der Gestaltung von Mietverträgen im Gewerbe- und Einzelhandelsbereich.

Alexander ist seit 1993 als Partner bei Eversheds Sutherland in Österreich tätig.

Zu seinen Mandanten zählen nationale und internationale Immobilienfonds, Bauträger, Hotel- und Studentenheimbetreiber sowie Gewerbe- und Industrieunternehmen, die er auch in allen bank- und finanzrechtlichen Aspekten begleitet.

Darüber hinaus berät Alexander regelmäßig Unternehmen aus Industrie und Handel sowie Private Equity-Fonds bei komplexen M&A-Transaktionen, insbesondere in grenzüberschreitenden Angelegenheiten. Seine Praxis inkludiert die Beratung in allen Fragen von Übernahmen, Private Equity, Venture Capital, Corporate Financing und Corporate Governance.

Ein weiterer Schwerpunkt seiner Tätigkeit ist die Vertretung von Unternehmen im Konsumgüter- und Einzelhandelsbereich. Er berät u.a. bei der Verhandlung von Franchising-, Vertriebs- und Handelsvertreterverträgen.
Ausgewählte Referenzen

Beratung eines weltweit führenden Online-Händlers bei der Entwicklung von Logistikzentren
Vertretung eines globalen IT-Anbieters beim Erwerb von Liegenschaften (100.000 m²) für die Errichtung von Datencentern
Vertretung von koreanischen Investmentfonds beim Erwerb und der Finanzierung von Büroimmobilien (Porr Tower 60 Mio. EUR, Office Provider, 68 Mio. EUR)
Beratung von Stonehill bei der Entwicklung und dem Verkauf eines 23.000 m² großen Studentenheims und eines Hotelprojekts in Wien (Wert: 130 Mio. EUR)
Beratung der Esterhazy Gruppe bei der Entwicklung und dem Verkauf eines Immobilienprojekts (60 Wohneinheiten, ein Hotel und Bürogebäude)
Beratung von Legero United beim Kauf einer 26.000 m² großen Liegenschaft, der Entwicklung des neuen Headquarters und Factory Outlets (Wert: 30 Mio. EUR)
Beratung eines führenden österreichischen Lebensmitteleinzelhändlers bei Miet-, Pacht- Baurechts- sowie Franchiseverträgen
Begleitung von Omicron electronics bei der Akquisition von b2 electronic, einem Hersteller von Kabelprüfgeräten
Vertretung des NASDAQ gelisteten US-Unternehmens nLight bei der Übernahme eines spezialisierten Anbieters von Laserprozessgeräten
Unterstützung von Privatklienten bei der vertraglichen und steuerlichen Gestaltung des Erwerbs und Betriebs von Business Jets und Luxusyachten